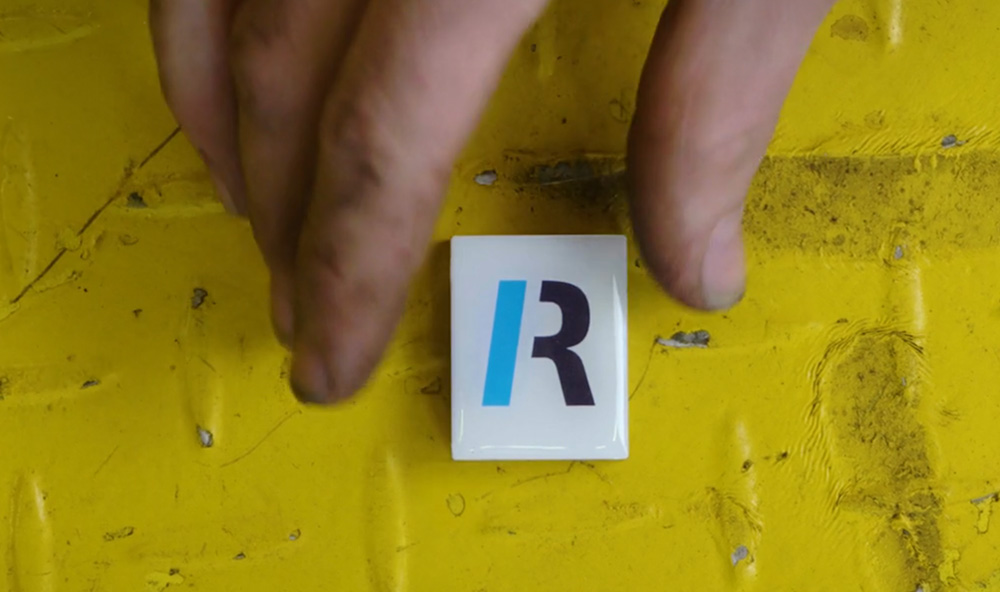 With their track and trace solutions, Regent Mobile connects mobile objects so they can be monitored, located and tracked. The latest addition to the company's wide range of products is the MiniTAG. This extremely small tracker is specifically designed to localize hand tools.
(Professional) electric hand tools often come with a high price tag. Just think of chainsaws, sprayers, cleaning machines and measuring instruments. Therefore it is an enormous loss if equipment gets lost. More often than you'd like, however, equipment is left behind by accident or is simply misplaced… In that case, how do you find it again?
The MiniTAG locates your hand tools
With the MiniTAG it is possible to locate abandoned, misplaced or otherwise lost hand tools. The MiniTAG contains a tracker, which generates a location every hour. This location gives you a good idea of where your equipment can be found. The tracker pinpoints locations with an accuracy of about 15 to 100 meters.
The MiniTAG uses KPN's Lora network to determine its location.
Great things come in small packages
When we say the MiniTAG is the smallest tracking system in the world, we mean it! In fact, with its 33 x 27 x 9 mm dimensions, the tracker can be hidden in the smallest casing.
This small size has a big advantage: the MiniTAG can even be fitted into the handle of hand tools. Concealing the tracker in this way is, of course, keeps it safe from tampering.
Contrary to what you might think, installation into the handle of hand tools doesn't negatively affect range. The MiniTAG can still determine its location when mounted in a handheld device. That's a big difference from systems that have to be mounted on the exterior of equipment to achieve the best signal range. Even better, in many circumstances, the MiniTAG can achieve signal range indoors.
Are you worried that the MiniTAG might be difficult to activate? The tracker is activated straight from the package, simply by pressing a magnet up against it.

A five-year guarantee on accurate measurements
The MiniTAG can operate for up to five years on its battery. This battery life is based on a 60-minute interval location reading. Would you like more location measurements to be made more often? The MiniTAG is also available in a second version, which performs a location reading every 20 minutes. The battery life of this version lasts for about two years.
Thanks to its heavy-duty housing, the MiniTAG can also be used in extreme conditions. The casing offers a high degree of protection against, for example, moisture, impact and vibration.
Designed for localization throughout the Netherlands
The MiniTAG is specifically intended for locating your hand tools. Although the small tracker is not a security tool per se, it can help you retrieve your stolen equipment. This is because via the location data, you will get a good idea of where your stolen device has been and where it is currently located.
Since the MiniTAG uses KPN's Lora network for its measurements, the system currently shows accurate locations throughout the Netherlands. The network is additionally awaiting roaming in Germany and Belgium.
Are you looking for tracking solutions that also work abroad? Or are you interested in a system that can also be used to monitor and track fast-moving objects, such as vehicles? In that case, we would be happy to tell you more about some of our other tracking systems. Feel free to contact us.